Best Child Dentist in Delhi
Welcome to Child's Dentistry at Dentaris!
From the moment you and your child enter our premium clinic, we want you to feel in safe hands. Dr. Nidhi Gupta, the best child dentist in Delhi, with her team at Dentaris is committed in providing your child the best oral health care in a fun and pleasant environment.
With regular and consistent dental treatment, we can help prevent cavities in the future and teach healthy habits that will last for a lifetime.

Oral Hygiene
The thing of utmost importance is to teach a child an effective way of brushing and keeping their mouth free from cavities. If milk teeth are healthy, the chances to have strong permanent teeth are higher. The doctors at Dentaris guide the parents and educate a child in fun way to keep him cavity free all throughout his growing years.
Sealants
The first step for a child is to protect his teeth from cavities. Dental Sealants seal the chewing surface of back teeth thereby protecting them from dental decay. They are tooth coloured and are applied on the tooth surface.
Fluorides
Fluoride Therapy is the application of fluorides on the surface of teeth to protect them from dental caries. It remineralise the tooth surface as mineral Fluor apatite gets incorporated into the damaged tooth enamel.
Sports Mouth Guards
Sports Mouth Guards as the name suggest, is a plastic covering which is placed over the teeth thereby protecting the teeth from injury during sports. It is essential equipment for anyone playing contact sport which involves flying, falls or body contact.
Habit breaking appliances
These appliances are used to control bad oral habits like nail biting, mouth breathing, thumbsucking, tonguesucking and lip biting as these habits affects child's appearance and results in improper teeth position.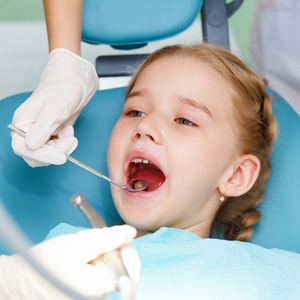 As parents, you will always lookout for the best doctor for your child, and we bring to you the same! Fight away your kid's dental problems with the assistance of Dr. Nidhi Gupta, the best child dentist in Delhi.